UK data looms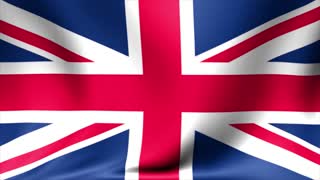 As another trading week comes to an end, markets have turned their attention to the UK.
The EURUSD opened the day at $1.13190 and slipped to lows of $1.13129 heading into mid-session trading. It began a slow climb up from that point, eventually hitting a high of $1.13737 just before the close. It is now trading at $1.13643. The GBPUSD started the day at $1.34796 and peaked at $1.35128. The pound fell from those highs, hitting a low of $1.34624 a few hours later. It regained most of those losses late in the day and is currently trading at $1.34945.
Indices ended the session rather flat overnight, with both the Dow and Dax finishing the day slightly lower. The Dow opened at 35,898.97 and crept up to a high of 36,029.41 mid-session. It dropped from those highs, bottoming-out at 35,663.60. It bounced off those lows late in the day and is now trading at 35,914.30. Over in Europe, the Dax began the day at 16,259.02 and lifted to a high of 16,294.14. It then fell around 100 points as it hit lows of 16,195.47. It recouped most of those losses and is trading at 16,249.40.
Focus shifts to the UK where Retail Sales will be released later in the day. Retail Sales are tipped to have increased by 0.5%, up from -0.2% seen the month before.
Other data published today includes:
US – Treasury Currency Report, FOMC Members Chris Waller and Richard Clarida speak
Canada – Retail & Core Retail Sales, NHPI
UK – Public Sector Net Borrowing, MPC Member Huw Pill speaks
Europe – European Current Account, German PPI ECB President Christine Legarde and German Buba President Jens Weidmann speak
Disclaimer: The information in this website is of a general nature only and the advice has been prepared without taking account of your objectives, financial situation or needs. Accordingly, before acting on the advice, you should consider the appropriateness of the advice having regard to your objectives, financial situation and needs. We recommend you seek independent advice if necessary.