UK data in focus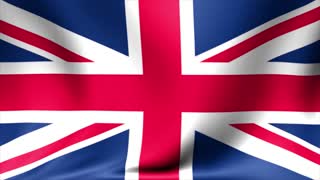 A host of data is scheduled for publication today, with the UK releasing some crucial economic data later tonight.
The EURUSD made some modest gains overnight after beginning the day at $1.09557. The pair dipped to a low of $1.09496 in the opening hour before climbing steadily in early-session trading. Mid-session saw the euro peak at $1.09899 but then gradually fell away for the rest of the day. It has started Thursday with a pop and is now trading at $1.09806. The GBPUSD traded flat yesterday, apart from a brief spike mid-session. The pair opened at $1.22176 and slid to near-session-lows of $1.21975. The pound then shot up to a high of $1.22912 but pulled back almost as quick, continuing the losses until hitting a low of $1.21971 late in the day. It is not far off those lows, currently trading at $1.22109.
The Dow made some modest gains overnight but has suffered a sharp drop early in Thursday trading. The Dow opened at 26,184.23 and dipped to session lows of 26,128.07 early in the day. It bounced off that lows, heading to a high of 26,443.69 mid-session. It remained near those high for the rest of the day, before closing at 26,344.85. However, reports have surfaced that the US-China trade talks have made no progress and that talks may in fact end early. This has rattled markets, sending the Dow plummeting from 26,3968.76 to as low as 26,028.10 in the space of 45 minutes. The Dax made some solid gains overnight after beginning the day at 11,972.20. The German index remained near those levels early, slipping to a low of 11,949.49 a few hours after the open. The Dax then surged to a high of 12,172.36 just a couple of hours after hitting those lows. It came off those highs fairly quickly but was able to maintain most of its earlier gains, before closing at 12,100.72.
The day ahead sees the release of a stack of data, with the UK coming into focus. The UK will be publishing GDP and Manufacturing Production data. As Brexit drags on, economic data becomes more important as the country suffers from constant uncertainty. The monthly GDP figure is expected to show a flat economy at 0% growth (vs 0.3% recorded the previous month), while The Manufacturing Production figure is forecast to show a growth of 0.1% growth (vs 0.3% recorded at last reading).
Other data published today includes:
Canada – NHPI
Japan – Bank Lending, Core Machinery Orders, PPI
Australia – Home Loans, MI Inflation Expectations
US – CPI, Core CPI, Unemployment Claims, Natural Gas Storage
Europe – German Trade Balance, French & Italian Industrial Production, ECB Monetary Policy Meeting Accounts
UK – Construction Output, Goods Trade Balance, Index of Services, Industrial Production, BoE Governor Mark Carney speaks
Disclaimer: The information in this website is of a general nature only and the advice has been prepared without taking account of your objectives, financial situation or needs. Accordingly, before acting on the advice, you should consider the appropriateness of the advice having regard to your objectives, financial situation and needs. We recommend you seek independent advice if necessary.