UK data in spotlight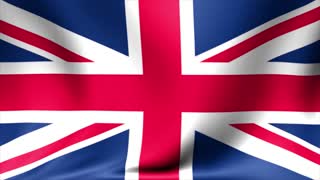 A stack of data is expected to be released today, with the UK coming into focus later tonight.
The US dollar weakened overnight, enabling paired currencies to post varying degrees of gains. The EURUSD started the week at $1.10220 and fell to lows of $1.10144 early in the day. The euro bounced off those lows, climbing slowly throughout the majority of the session, hitting highs of $1.10674 late in the day. It has come off those highs and is now trading at $1.10477. The GBPUSD posted bigger gains than the euro after opening at $1.22685. The pound remained somewhat flat early before dipping to a low of $1.22318 mid-session. It rebounded off that low, rallying to a high of $1.23838 a few hours later. It gave up some of those gains late in the day and is now trading at $1.23423.
The Dow managed to eke out some small gains overnight in what was a muted start to the week. The index opened the week at 26,799.68 and slow-marched its way up to a high of 26,907.46. It then dropped to lows of 26,767.09 a short time later before bouncing back to its current level of 26,885.92. The Dax endured a subdued session to start the week after opening at 12,209.27. The German index lifted to a high of 12,244.33 early, maintained those levels for a few hours, the fell to lows of 12,183.53. The Dax came off those lows late in day, eventually closing at 12,219.72.
The day ahead is littered with economic data, with the UK publishing the most significant information. The Average Earnings Index being released by the UK later tonight is a reflection of wage growth within the country, which plays an integral role in the overall growth in an economy. The 3-month moving average is expected to show growth of 3.7%, in line with the last reading.
Other data published today includes:
China – New Loans, M2 Money Supply
Japan – Prelim Machine Tool Orders
Canada – Housing Starts, Building Permits
Europe – French & Italian Industrial Production
UK – Claimant Count Change, Unemployment Rate
US – JOLTS Job Openings, NFIB Small Business Index
Disclaimer: The information in this website is of a general nature only and the advice has been prepared without taking account of your objectives, financial situation or needs. Accordingly, before acting on the advice, you should consider the appropriateness of the advice having regard to your objectives, financial situation and needs. We recommend you seek independent advice if necessary.