UK in focus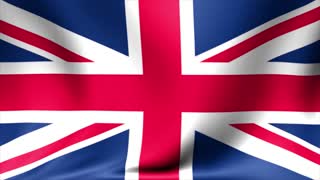 A stack of information is scheduled for release as we round out yet another volatile week.
The EURUSD fell slightly overnight after opening the day at $1.11994. The pair climbed to near session-highs of $1.12272 before falling to near session-lows of $1.11799 midway through the day. From there the euro took off, rallying to a high of $1.12318 but fell away dramatically, dropping to a low of $1.11760 late in the day. It has come off those lows and is now trading at $1.11862. The GBPUSD opened and closed rather flat but endured some movements throughout the day. The pair began the day at $1.21416 and marched its way up to a high of $1.21820 mid-session. The pound dropped steeply shortly afterwards, plummeting to lows of $1.20939 a few hours later. The pound recovered some of those losses late in the day and is currently trading at $1.21404.
Indices were on a tear overnight, with the Dow and Dax being big beneficiaries. The Dow opened the day at 25,954.88 and dipped to lows of 25,872.56 early in the day before surging over 500 points to peak at 26,401.76. It has come off those highs and is now trading at 26,273.40. The Dax followed the Dow's lead piling on value overnight. The German index opened at 11,725.25 and fell to lows of 11,675.01 early. It bounced off those lows and powered its way to a high of 11,848.70 late in the day before closing at 11,829.01.
The day ahead is packed with data, with the UK coming into focus. They will be publishing two GDP figures – monthly GDP and quarterly Prelim GDP. These figures are crucial to the economy as it denotes economic growth. These figures become even more vital as the UK hurtles towards the Brexit deadline on October 31. The monthly figure is expected to show 0.1% growth, while the quarterly figure is expected to be flat at 0%, down from 0.5% posted in the previous quarter.
Other data published today includes:
China – CPI & PPI
US – PPI & Core PPI
Australia – RBA Monetary Policy Statement
Canada – Employment Change, Unemployment Rate, Building Permits, Housing Starts
Europe – German & Italian Trade Balances, French Prelim Private Payrolls & Industrial Production, Swiss Unemployment Rate
UK – Manufacturing Production, Construction Output, Goods Trade Balance, Index of Services, Industrial Production, Prelim Business Investment, NIESR GDP Estimate
Disclaimer: The information in this website is of a general nature only and the advice has been prepared without taking account of your objectives, financial situation or needs. Accordingly, before acting on the advice, you should consider the appropriateness of the advice having regard to your objectives, financial situation and needs. We recommend you seek independent advice if necessary.