Markets look to UK once again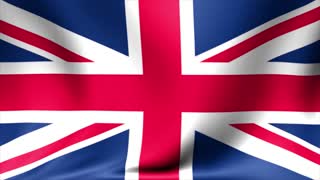 Markets once again turn their attention to the UK as they release more crucial economic data.
The EURUSD continues its struggles, slipping back below $1.13 overnight. The pair opened at $1.13020 and climbed through early trading, hitting highs of $1.13131 mid-session. The euro then tumbled to a low of $1.12784 just an hour later before bouncing back to near-session-highs of $1.13108 just a couple of hours after that. It could not maintain those levels as it declined over late trading where it is currently trading at $1.12836. The GBPUSD fell overnight, giving up recent gains in the process. The pair opened at $1.30924 and ticked up to an early high of $1.31005. The pound declined gradually in the first half of the day but picked up momentum heading into late trading, falling to lows of $1.30413. It has struggled to come off those lows and is currently trading at $1.30445.
The Dow looked set for a big night until a fall late in the session pared back a lot of the earlier gains made. The index opened at 26,396.88 and dipped to lows of 26,389.88 shortly after the open. The Dow rallied off those lows, climbing to highs of 26,568.04. It quickly gave up those highs however, falling as low as 26,405.74. It is currently trading at 26,432.16. The Dax was solid overnight, posting some modest gains. The German index opened at 12,060.41 and fell to an early low of 12,033.79. From there however, the Dax rallied to highs of 12,132.52 a couple of hours after hitting its low. It was able to maintain itself for the remainder of the session before closing at 12,107.21.
The day ahead sees the publication of a host of economic data, with the UK coming into focus once again. They will be publishing crucial CPI data that could well move markets. CPI indicates inflation, which is important to a growing economy. The headwinds caused by events such as Brexit make it even more important for these economic figures to come in strong.
Other data released today includes:
Australia – MI Leading Index
Japan – Revised Industrial Production
UK – Core CPI, PPI Input & Output, RPI, HPI, BoE Governor Mark Carney speaks
Canada – CPI, Common, Median, Core, Trimmed CPIs, Trade Balance
Europe – European Current, European Final CPI & Final Core CPI, European & Italian Trade Balances
China – GDP, Fixed Asset Investment, Industrial Production, Retail Sales, Unemployment Rate, NBS press Conference
US – Final Wholesale Inventories, Crude Oil Inventories, Beige Book, FOMC Member James Bullard speaks
Disclaimer: The information in this website is of a general nature only and the advice has been prepared without taking account of your objectives, financial situation or needs. Accordingly, before acting on the advice, you should consider the appropriateness of the advice having regard to your objectives, financial situation and needs. We recommend you seek independent advice if necessary.